Dear YMCA friends!

It's just 3 days to go until the YMCA World Challenge 2015! (SATURDAY 6ht June 2015)

We have a lot to celebrate: our 171st birthday, more than 50 countries doing over 100 World Challenge activities, our invention of Futsal, and hopefully a Guinness World Record for most consecutive penalty kicks in multiple locations!

3 things to act on now!

1. Who is going to be uploading photos and videos of your events on June 6th?
The link to send them to is photo@ymca.int


2. Here's the latest promotional video – CLICK HERE

3. It's not too late do an event!
Don't miss out on the fun. Follow the Event Guide, CLICK HERE to help you prepare.

Some people have asked me, "Johan, how exactly does kicking footballs relate to youth empowerment?" Let me share with you two stories of how local YMCAs are empowering young people that are very inspiring. This is what the World Challenge is all about: telling stories of great things the local YMCA is doing!

· A YMCA is offering children in grade 6 free YMCA memberships. Local studies have shown grade 6 is the age in which a child is faced with many decisions, including healthy life choices or unhealthy ones. This YMCA is creating a safe space at a crucial development stage.

· Another YMCA is providing free access to football games so that young immigrants who don't speak the local language can make friendships and bonds through playing football together. Football becomes the universal language and the YMCA is the safe space that they meet at. The goal is that when the young people then meet in the school ground they have friendships that help them learn.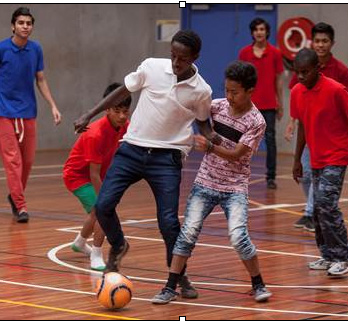 What's your local story of enabling young people to kick their own goals? This is what the World Challenge is all about; providing a strategic platform for all YMCAs everywhere to talk and share the great things they are doing locally.

Any questions? Here's the help line: challenge@ymca.int
Johan Vilhelm Eltvik
Secretary General
For further information or questions:
email: challenge@ymca.int
twitter: #ymcawc2015

All material on the YMCA World Challenge and the World Record Attempt – click here